7 & 8 June 2017
Dear Visitor,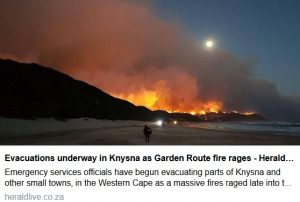 it is with great sadness that we have to report these news: our home and guesthouse have been destroyed in the massive blaze that raged through Knysna on 7 June 2017, burning down large parts of town as well as some of the outlying areas. The devastation is unbelievable, as this video clip shows (the remains of Zauberberg appear from 40 sec onwards). At the same time: many, many thanks to all the fire fighters, paramedics and citizens who battled relentlessly to save lives!
After 20 years in Knysna this is a tremendous loss to us – yet we are grateful that nobody got harmed on our property. The only exception seems to be Patch, our friendly cat, who welcomed every guest. So far he's not been accounted for …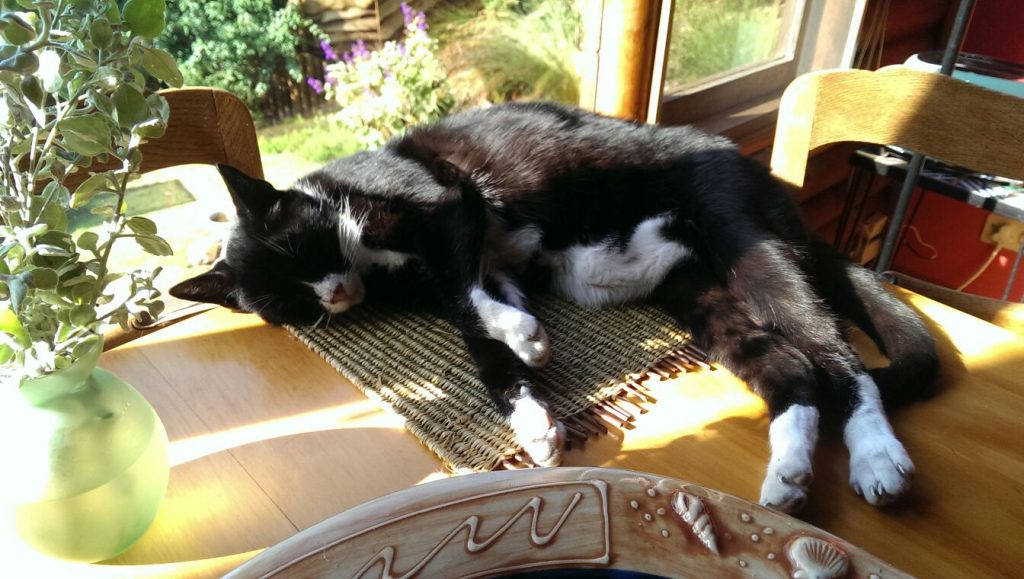 More than anything, Patch and the flowers and trees in Angela's garden represented what Zauberberg Cottage was: a little paradise.
And so, what  follows under the dotted line is now – history.
How lucky we were and how grateful we are to have experienced it!
Chris & Angela
PS: In case you've booked with us – we'll be in touch soon.
………………………………………………………………………………………………………………………….
Welcome to Zauberberg Cottage, our Guesthouse for self-catering Knysna accommodation on the Garden Route. Our cottage is situated in a quiet suburb above town – close enough to get there quickly, yet far enough to be removed from the hustle and bustle of Knysna's lively centre.
Enjoy the view from our sundeck and guest lounge onto the Knysna Lagoon, relax in the sunshine in our indigenous garden and watch the birds or have a swim in our lovely pool. In the evenings cuddle up by the fire side and plan your activities for the next day – there is plenty to explore along the Garden Route.
Knysna accommodation – ideal for exploring the Garden Route and the Little Karoo
Knysna's town center and waterfront lie less than five minutes away – so all of Knysna's tourist attractions are within easy reach. Moreover, in Knysna you will find yourself right in the heart of the Garden Route – a great variety of attractions and landscapes is waiting to be explored within a 100 km radius, ranging from coastal gems such as the beaches and the Tsitsikamma National Park to the mystical forests of Knysna's hinterland and the hot and dry inland of the Little Karroo, as well as spectacular mountain passes built by Thomas Baines.
If you want to experience the natural beauty of Knysna and surrounds and appreciate a quiet garden setting, privacy and personal tips from nature loving hosts when needed, then accommodation in our cottages might be just the right choice for you.
Zauberberg Cottage in Knysna has been a "home away from home" offering many returning guests Knysna accommodation since 1998. Enjoy our lovely self catering cottage – we are looking forward to your visit!
---
For Shiatsu treatments at Zauberberg Cottage, please visit my website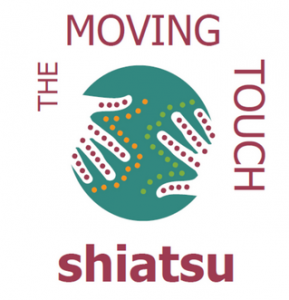 ---
We're listed with EcoAtlas – the ethical directory to accommodation, restaurants, activities, products and services in South Africa.