Beginning of Spring at the Garden Route | by: admin | August 28, 2012
We haven't had such a long, cold winter at the Garden Route in a long time!
It is August and we can still see the last snow on the peaks of the Swartberg (the higher peaks behind the Outeniquas), and in the mornings our breath when  moving outside. Luckily the sun is already warm during the day so that we can walk around in T-shirts (19-25°C). Our guests from Munich seem to enjoy their stay with cosy evenings at the fireplace and sunny days perfect for the many opportunities for outdoor activities. We can watch the whales not only in Hermanus but also here along the coast of the Garden Route. From Plettenbergbay we hear that about 10 Southern Right Whales (Balaena glacialis) are in the bay. There are various offers for whale watching tours in Plett as well as in Knysna, e.g. www.knysnaboattrips.co.za which is at this time of the year an absolute "must do" in the area.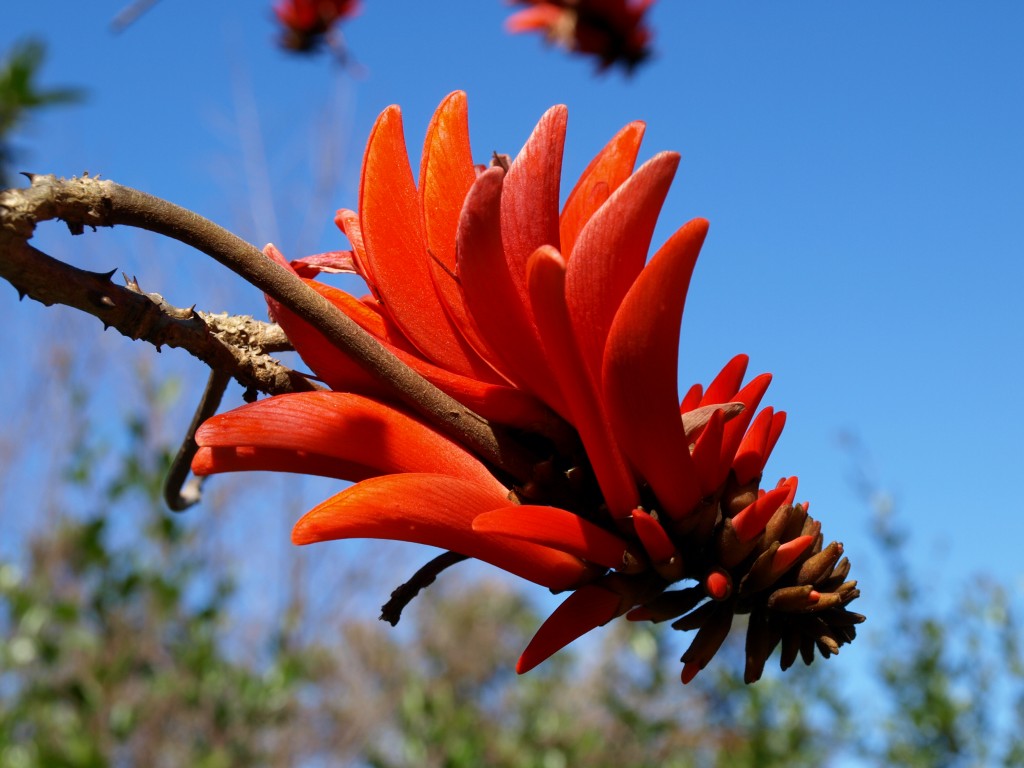 We are welcoming the South African spring which traditionally already starts first of September. It is announcing itself through a show of Erythrina caffra blossoms – the coral tree – which is much enjoyed by the sun birds as well.
Go Back