Heritage seed tomatoes | by: admin | February 10, 2013
These are a few of the tomatoes the monkeys left for us. Luckily they do not eat chillies and are not very interested in basil and other herbs. The cocktail and plum tomatoes seeded themselves but the larger and medium-round brownish/green ones are from heritage seeds ("black krim" + "black seaman") www.livingseeds.c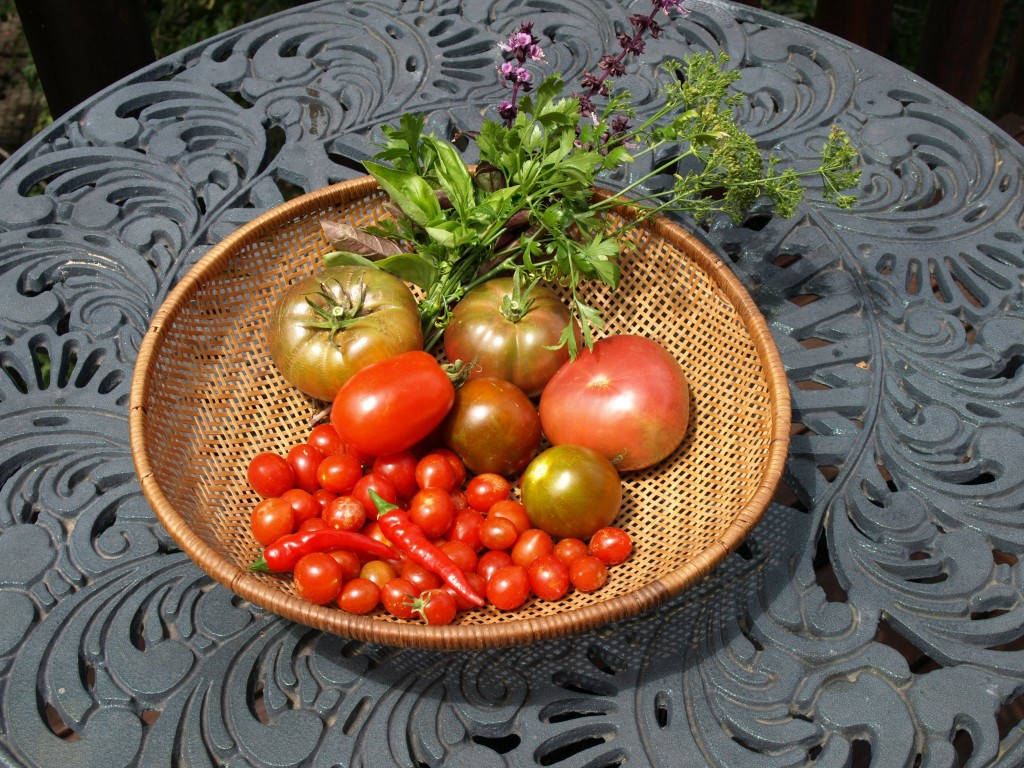 om – have a look for good advice and interesting vegetable varieties.
I started with some vegie boxes in our Knysna garden and this is the 2nd year with limited success due to very hot days, limited water from our rain tanks and compost which seems to be too weak for tomatoes. I had bought worm compost which did not give the desired results, then added seagrow fertilizer every other week which proved to make the fruits grow nicely. The plants themselves look rather dry now in February. The plan for next season is to add more manure to the boxes in autumn and find/make better compost. The companion planting with strawberries seems to work well.
A delicious recipe for "Zauberberg Raw Tomato Soup": 5:2 tomatoes:red peppers, 1 handful of ground cashews, 1-2 handful of basil, 1/2 cup warm water, 1/4 red onion, 2 Tsp olive oel, himalayan rock salt + pepper, or cayenne and a handfull of gojiberries (from Rawlicious) – blend everything together and enjoy !
Go Back