Info-Sheet for Knysna accommodation at Zauberberg Cottages
Use one of these document to print out basic information on Zauberberg Cottage, including our contact data and a route map :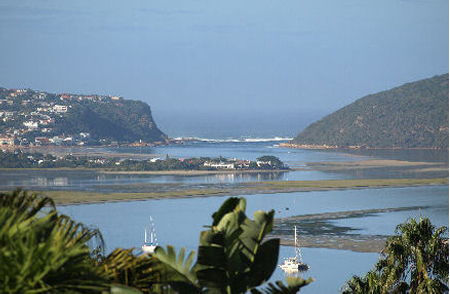 Relaxation for body and soul

Angela's Yoga – I am a certified yoga instructor (EFYTA) and give individually tailored courses in the Hatha Yoga stile, as well as meditation exercises for groups of up to ten participants.Eve Cunard offers yoga after the method of Vanda Scaravelli, retreats and Thai massages – and she is also hooked on surfing! Kheli Pama's roots are in Holland. She has been practicing in Knysna for over 13 years and her approach to massage is based on the principle of reconnecting body and soul through massage. At the Knysna Wellness Center you will find a variety of alternative wellness offers.  And if in addition to changing the inside of your head you also want to have something done to the outside, then Nicci Philips' Salon is the hairdresser of choice.
Some restaurants in Knysna
There are plenty of restaurants in Knysna – so we're only listing some of our personal favorites:
Alternative accommodation options in Knysna
There are over 300 guesthouses in Knysna – but if you're trying to find something similar to what we offer then these two run by friends of ours might be the right choice for you:
Other Interesting Destinations
Places we visited and found inspiring – have a look
Art and photography
Knysna is home to many local artists and there are too many galleries to list them all. These are two which we find particularly worth visiting:
Knysna Fine Arts – regularly changing exhibitions of local and international artists and affiliated to the famous Everard Read Gallery of Johannesburg.
Ian Fleming Photography – Ian's pictures of the Gardenroute feature on many brochures, magazines and web sites. But he also does very interesting social reporting with his camera – as demonstrated by "The Ball and the Pen", his reportage project for the 2010 championship.
Outdoor-activities in and around Knysna
Experience a Knysna township
EMZINI TOWNSHIP TOUR is an expe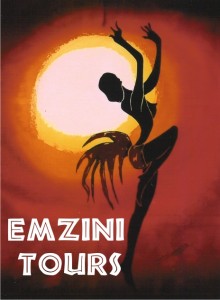 rience rather than a tour.   The Knysna township is friendly, fun and safe.  Emzini means "at home" in Xhosa – so let Penny and Ella  take you to see a home in the township where you can meet the family, learn some Xhosa, listen to some drumming and singing and even learn a bit of drumming yourself!
Through this township tour you will support the community in one of 5 projects that are  run through the tour – a Safe House for abused children, a Soup Kitchen, and Education Project, an Animal Welfare Project and a Skills Development Centre.
National and Cape Nature Conservation parks
Two bodies administer the nature resorts and parls in the province, namely SA National Parks and Cape Nature Conservation:
Just 12km outside Knysna you will find Goukamma Nature Reserve, a Cape Nature Conservation run dune park where you can enjoy long walks across the magnificent dunes and along the beach, as well as canoe trips on the river.
Consult SA National Parks for bookings in any of the national parks, including the Tsitsikamma Park in Storms River, some 90 km to the east of Knysna.